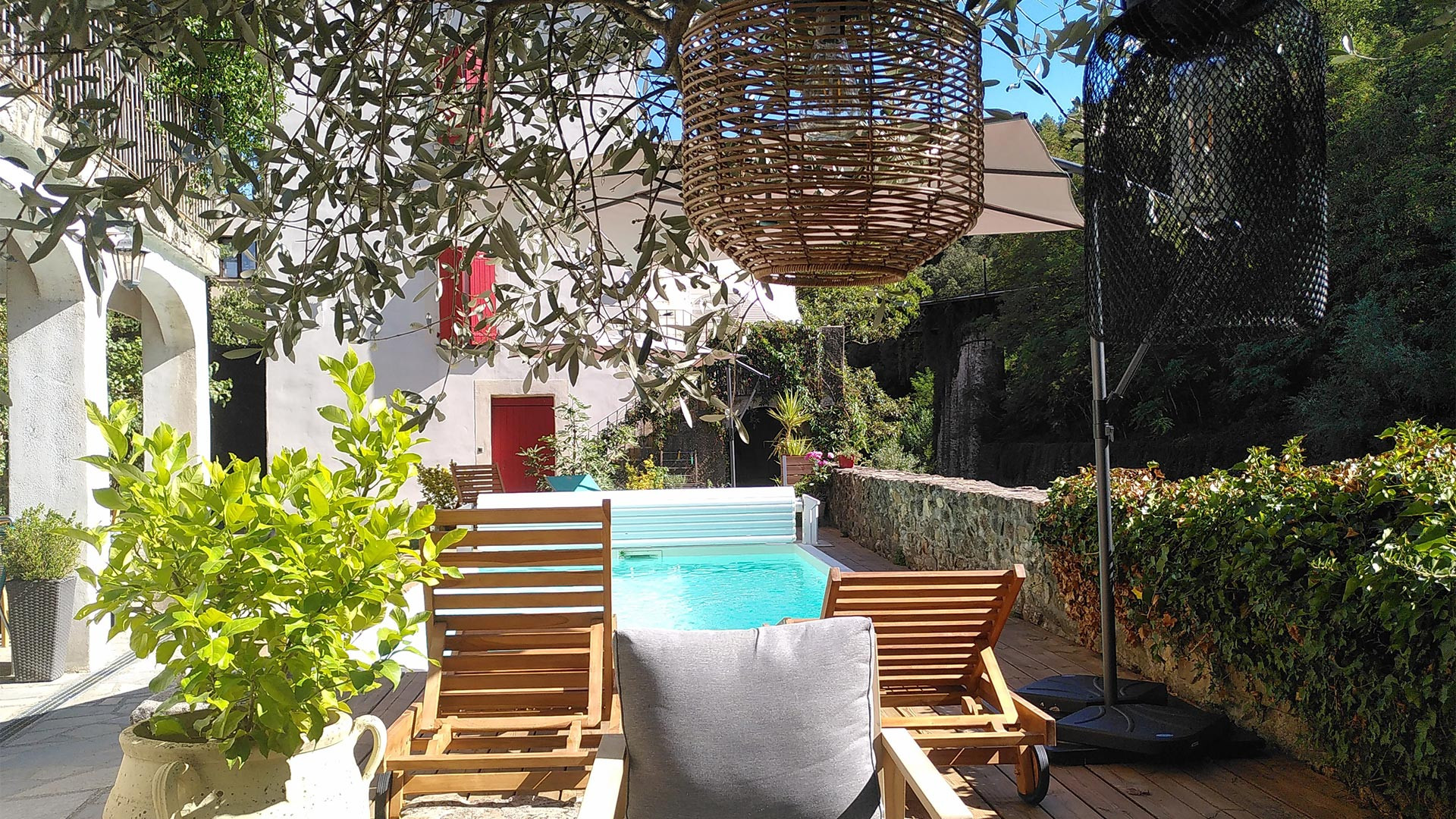 Loading in progress…
100% secure booking

— Best prices guaranteed — Instant confirmation
Les terrasses

, lodges in the Cévennes, welcome you!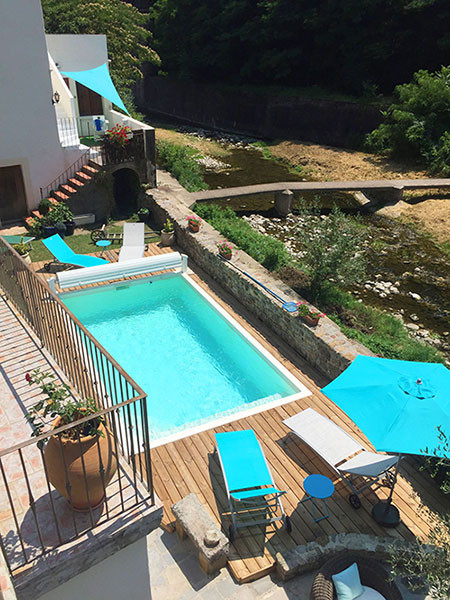 We will be happy to welcome you all year round, as a couple or as a family, for a weekend or for a long stay.
It is in the Cévennes National Park, in Saint-Jean-de-Valériscle, a charming medieval village, peaceful and pedestrian, that we propose you to catch your breath. You will stay in gîtes restored in the pure Cevennes tradition and with respect for the 15th century building. la rose des sables (5 persons), le soleil du Sud and its 2 independent rooms (4 persons), as well as la grande bleue (4 persons) are waiting for you.
For tribes, it is possible to privatise the house and to meet in la source, our reception room of 28 m2 equipped, to share the meals.
Marie & Pierre